Poly Truck Tanks
We carry a full product line of Synder & Norwesco horizontal nurse tanks for all sizes of trucks. Our nurse tanks range in size from 300 to 3200 gallon. With this range in sizes, we can supply a tank to fit your truck and transportation needs.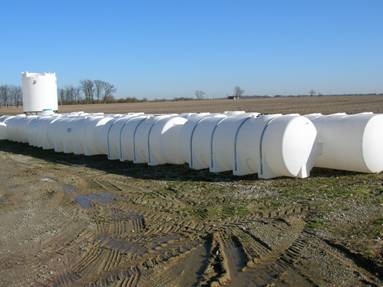 2000 Gallon Super Nurse Tanks
As you see in the pictures, the tanks come with a 2" or 3" fitting.  Metal hoops are included to hold the tanks in place.  We also fill the tanks with baffle balls to make driving & product application easier on the operator by reducing sloshing of the fluid during frequent stops and acceleration.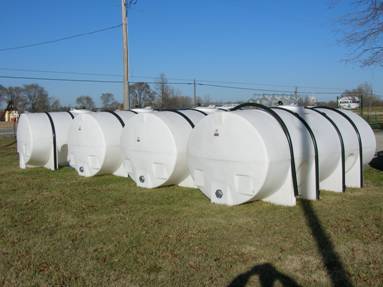 3000 Gallon Super Nurse Tanks
Base Prices (includes hoops & 2″ valve pack)
325 Leg Tank – $685.00
525 Leg Tank – $850.00
725 Leg Tank – $1,125.00
1035 Nurse Tank – $1,450.00
2000 Nurse Tank – $2,800.00
3000 Nurse Tank – $4,400.00
Delivery price will be calculated based on location.